Choose the right gym flooring for your training / Wähle den richtigen Fitnessboden passend zum Training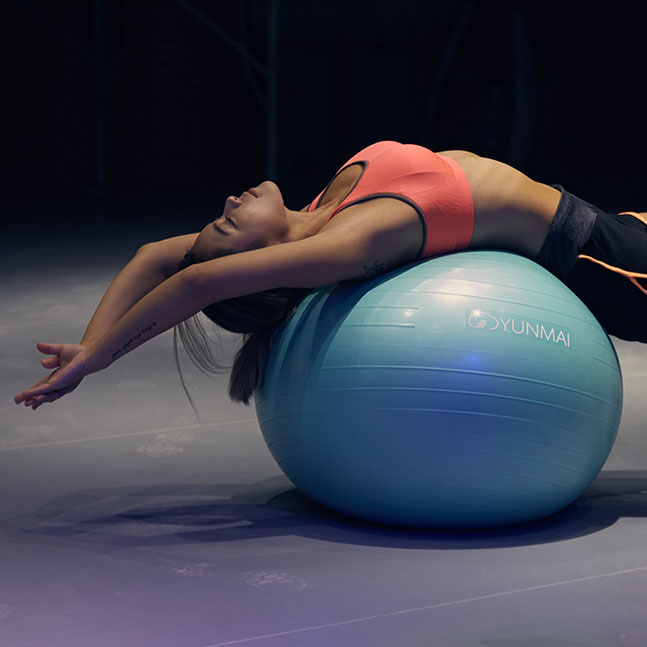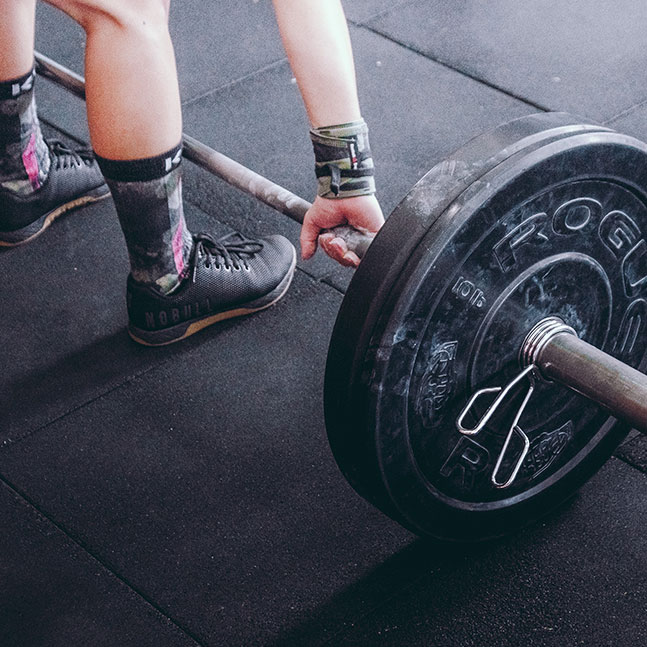 One of the first steps in fitting-out your gym is choosing the right gym flooring. To simplify your search, we have created this 5 step guide:
1. Type of training, safety for the athlete (this article)
2. Regulatory and building requirements
3. Customization and branding possibilities
4. Equipment protection
5. Installation
Einer der ersten Schritte bei der Ausgestaltung eines Fitnessstudios ist die Auswahl eines geeigneten Bodens. Um Deine Suche zu vereinfachen, haben wir anbei für Dich 5 einfache Schritte zusammengestellt:
1. Art des Trainings, Sicherheit für SportlerInnen (dieser Artikel)
2. Regulatorische und Gebäudeanforderungen
3. Personalisierungs- und Brandingmöglichkeiten
4. Geräteschutz
5. Installation
Most gym floor have to satisfy the following elements: They need to be strong yet durable to support and to ensure the safety of the athlete as well as to protect the equipment.
Secondly a gym floor needs to ensure a perfect grip to avoid any injury and lastly, gym flooring should be easily cleaned and maintained as hygenic as possible to ensure happy customers. Great surfaces based on the type of training are:
Sprung floors are perfect for dance classes such as Zumba or martial arts lessons such as Judo. Being generally made up of a hybrid material like wood and rubber, it perfectly absorbs shock while providing an aesthetic appeal. For Judo, additional soft mats are required.
Gym turf is a popular choice for many CrossFit gyms and has been one of the driving forces for spaces with various workout options. From coordination training to pulling a sledge up to a fullbody workout, everything is possible on gym turf.
Rubber tiles make up the majority of gym floors. They are easy to install, simple to clean and provide different degrees of shock absorption. Generally they are used for weight lifting. Drawbacks include few possibilities for customization and a non-luxurious interior.
Die meisten Fitnessbodenbeläge müssen den folgenden Anforderungen entsprechen: Sie benötigen eine hohe Festigkeit und eine gute Haltbarkeit um die Sicherheit der Kunden zu gewährleisten und um die Geräte zu schützen. Weiterhin sollte der Boden einen festen Grip vorweisen um Verletzungen zu vermeiden. Und schließlich ist eine einfache Reinigungsmöglichkeit wichtig um den Boden hygienisch zu halten und um viele zufriedene Kunden zu gewinnen. Spannende Bodenbeläge basierend auf der Art des Trainings sind:
Schwingböden, die sich speziell für Tanzkurse und Kampfsportarten eignen. Sie bestehen aus einem Holzboden der meist über einem Hohlraum schwebt bzw. mit Gummi gefüllt ist. Er bietet eine ideale Schockaufnahme bei einem gleichzeitig ästhetischen Raumgefühl.
Kunstrasen ist in den letzten Jahren eine beliebte Wahl für CrossFit Anlagen und Multipurpose Bereiche geworden. Von Koordinationstrainings über das Ziehen von Schlitten bis hin zu Fullbody-Workouts ist alles auf Kunstrasen möglich.
Gummiböden bestimmen den größten Anteil an Fitnessböden. Sie sind einfach zu installieren, gut zu reinigen und können in unterschiedlichen Dicken einfach auf das Zieltraining angepasst werden. Hanteltraining ist das typischste Training auf Gummiboden. Nachteilig sind die geringen Möglichkeiten zur Personalisierung sowie das fehlende luxuriöse Raumgefühl.