Outdoor fitness flooring Create unique spaces that can be found nowhere else in the world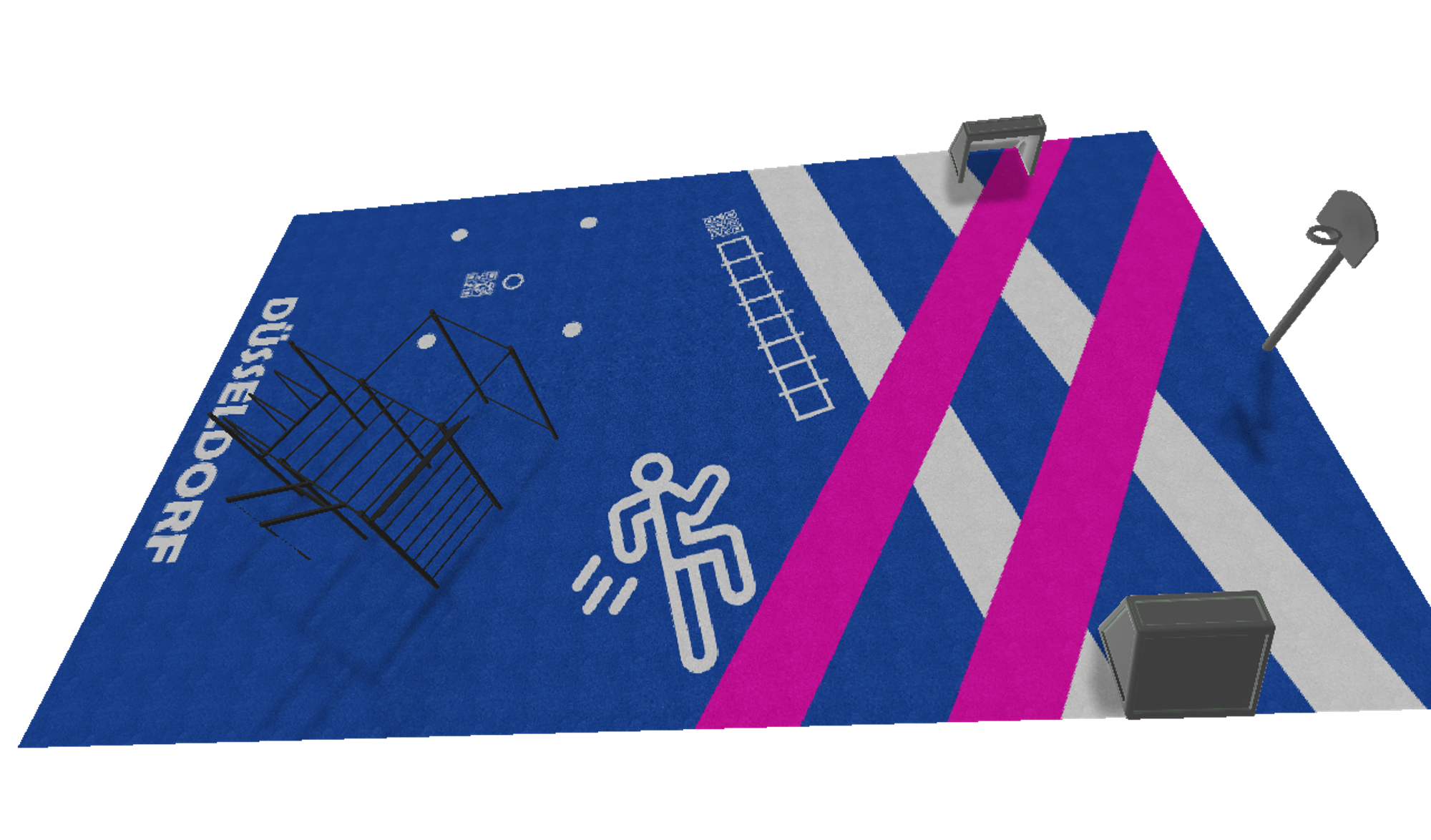 Why gym turf in outdoor fitness areas?
Outdoor fitness areas require surfaces for high intensity sports use just like soccer, hockey or tennis surfaces. Gym turf is perfectly suited for that need. In addition, gym or fitness turf can be tailored to optimize softness and grip to match the specific need for each outdoor fitness project. With our sustainability approach we are able to avoid any loose component in artificial grass. Futhermore we are re-using our gym flooring turf to achieve a +20 years lifetime, which can be used both as outdoor and indoor gym turf.
Like rubber flooring, gym turf is easy to clean, easy to maintain and therefore the best flooring option.
What is the benefit of personalizing outdoor fitness areas?
Localize outdoor fitness areas
Have you ever been to Venice Beach? A basketball court has been personalized so beautifully that you will recognize and assign it immediately to Venice Beach. We are able to achieve the same for artificial turf flooring projects using our robotic production facility. Typical outdoor fitness area personalization include:
Club or city name
Club or city logo
Icons
Color combination
Sponsors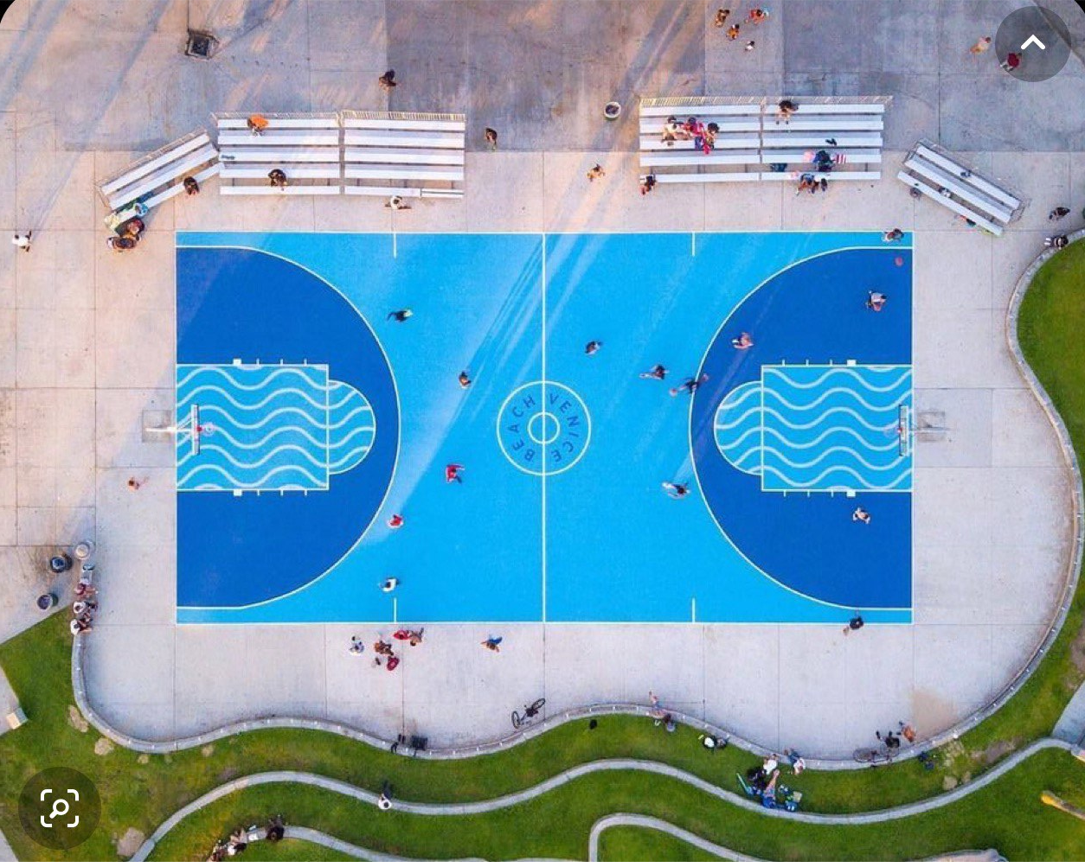 Embed functional elements
An outdoor fitness area requires specific fitness devices such as calisthenics bars, street workout elements, crosstrainers, steppers, etc. for the best strength training. In addition we have created fitness elements embedded in the gym turf such as speed ladders, agility dots, or running tracks to name a few. We combined them with our proprietary QR-code technology, through which it is possible to discover multiple strength and agility trainings online that can be done with the fitness elements embedded in the synthetic grass.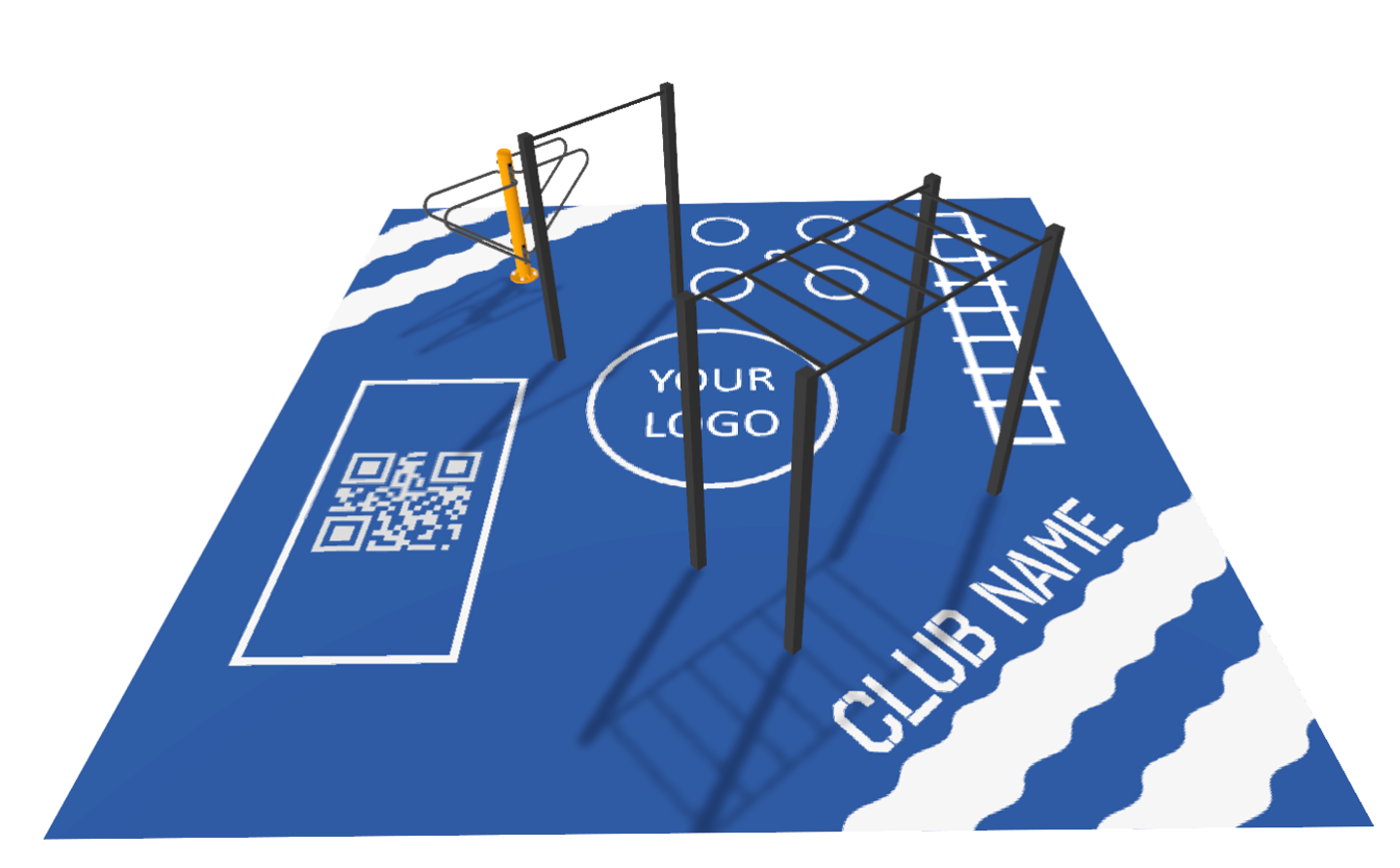 Sponsoring of outdoor fitness areas
Financing an outdoor fitness area through public funding or donation is often limited to a budget that does not fulfil the wishes of the community or the club. Therefore enabling an additional funding source through sponsoring might be a perfect option to achieve the required funding amount as well as to provide advertisement space for successful local companies.
QR code technology
fior has developed the QR code technology to:
provide multiple training possibilities with a given training device through an online tool
provide more information about the outdoor fitness area (when it was built, for whom its for, sustainability information)
make the place smarter by e.g. booking of time slots, check in's to monitor the current utilization, etc.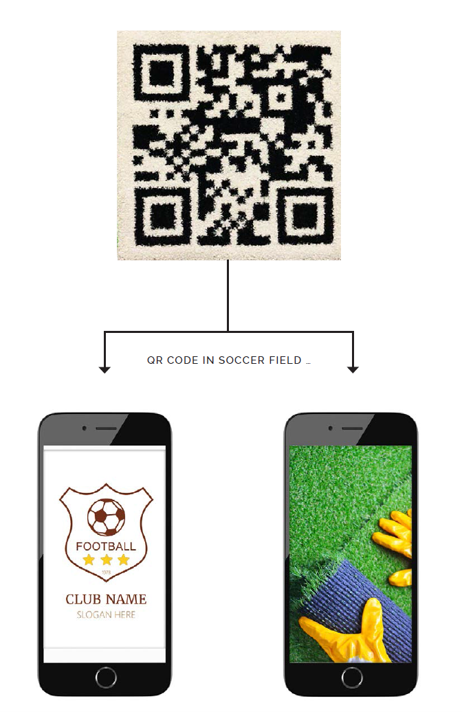 Got interested? Test our fior grass configurator
Create amazing outdoor sports areas that can be found nowhere else in the world, perfect for brining neighborhood communities or your home gym together. Get your free 3D simulated outdoor fitness area today through our outdoor gym configurator.
If you have further questions, e.g. regarding gym turf installations, we are happy to support you through info@fiorgrass.de.