Customized sports pitches – the artificial grass of the future
Create a stunning artificial grass tennis court, a soccer field or a multisports grass surface  fully personalized by you
Bring your community together by a unique artificial grass sports pitch
Creating iconic sports places in which histories are made has been our goal since our beginnings. A unique artificial grass tennis court, padel court and soccer pitch can be so much more than one base color with white stripes. At fior we have the technology to create any shape, multiple color combinations while maintaining the performance requirements for the best artificial grass for sports.
Compared to natural grass courts or clay courts our artificial grass can be played for up to 30 years. As artificial sports grass supplier, we are avoiding any infill rendering our synthetic turf as sustainable and cost-effective alternative to natural grass courts, which has to be watered, mowed and fertilized.
An amazing movie shot by our partner New Tennis System S.r.l. to highlight the potential to customize tennis court surfaces.
Increase attention, media coverage and memberships through customized artificial turf soccer pitches
Get creative, start with your own design ideas
At fior we believe that places which are designed by the people using and living at the place will be used more frequently and valued more compared to conventional places. Whether it is the club logo, the club colors or a local artist, we are the first artificial grass production company to embed customized turf elements both on a large as well for complete sports fields as well as on a detailed level such as complex logos on a 2 x 2 m² dimension. We have created a simple online tool in which you can start to create your own artificial turf soccer or tennis pitch. You can check out our fior grass configurator here: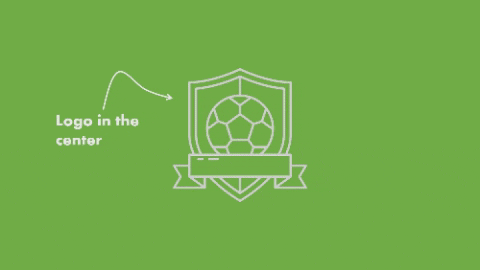 Customized turf logos
One of the best possibilities to capture the attention of visitors and to create a strong bond of the club members with the club is to integrate personalized logos into artificial grass soccer pitches and tennis courts. In soccer fields the logo can be either inserted into the sideline, e.g. where the players enter and leave the pitch or behind the goal, where there is typically more space. Stunning photos will be possible on any location. For artificial turf tennis courts the area in between two courts or around the court is perfectly suited for an artificial turf logo. In our portfolio we have 20 different colors available and every design will be checked before production by our software for producibility. Even more, we will create a simulation of each design and send it to you for verification before you have any costs.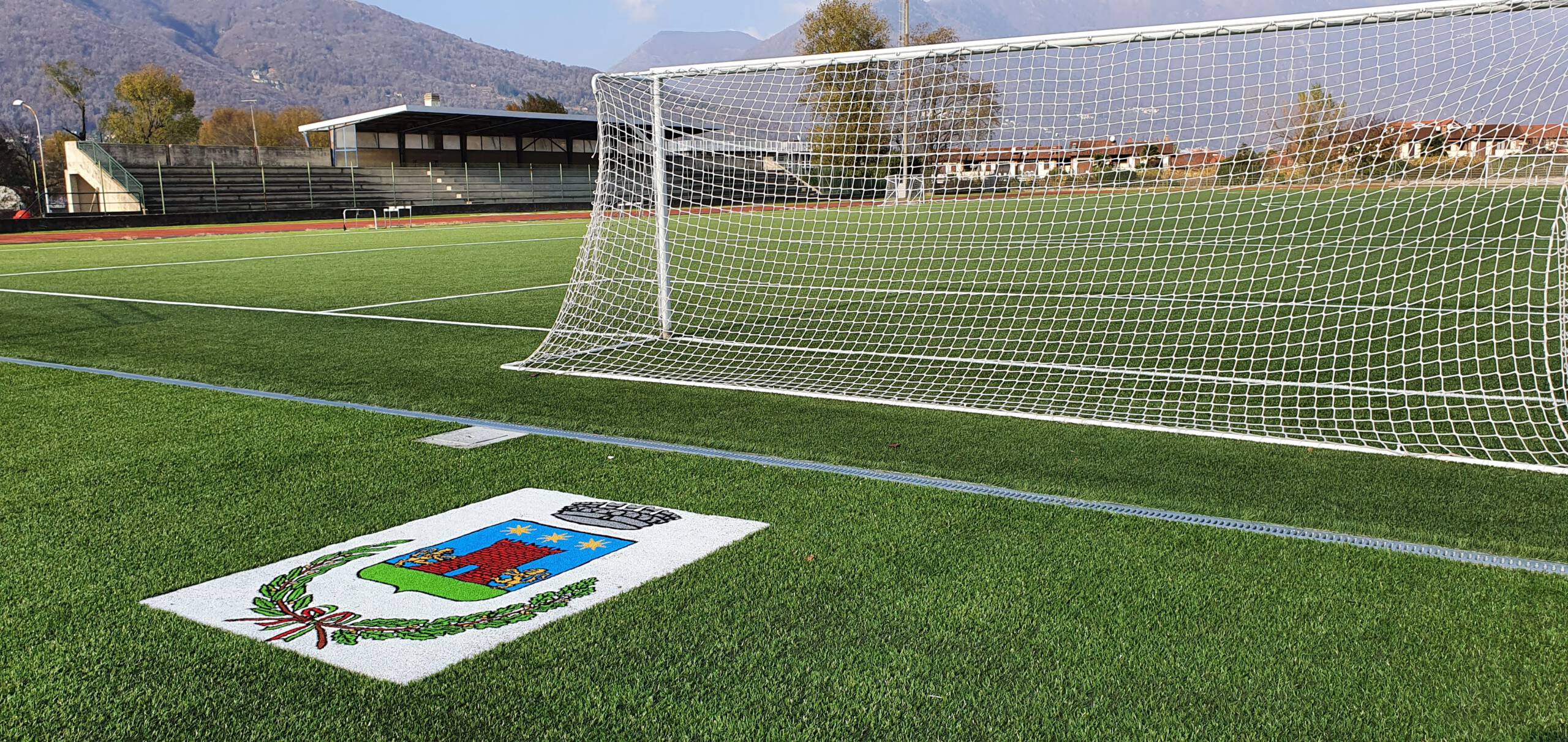 Customized artificial grass logos can be perfectly integrated in synthetic turf sports fields and tennis courts.
Sport courts require sponsors – made from artificial grass!
An important part to realize a new sports field is to incorporate sponsors into the project help them to achieve public attention and on the other hand to financially support the club. Through our innovative robotic artificial grass production technology we are able to create advertisement in artificial grass. A distinct differentiation to other forms of adverstisement, almost no limits in size (only by the sport field area), and all-weather stable. Compared to natural grass and clay courts only artificial turfs enables this new source of revenue. Even more, through the use of our artificial-grass QR-code technology sponsors could integrate valuable information (e.g. homepage, voucher, special news) into the QR-code specific for this location. You can easily contact us by mail and we will quickly develop the perfect design for your sports pitch.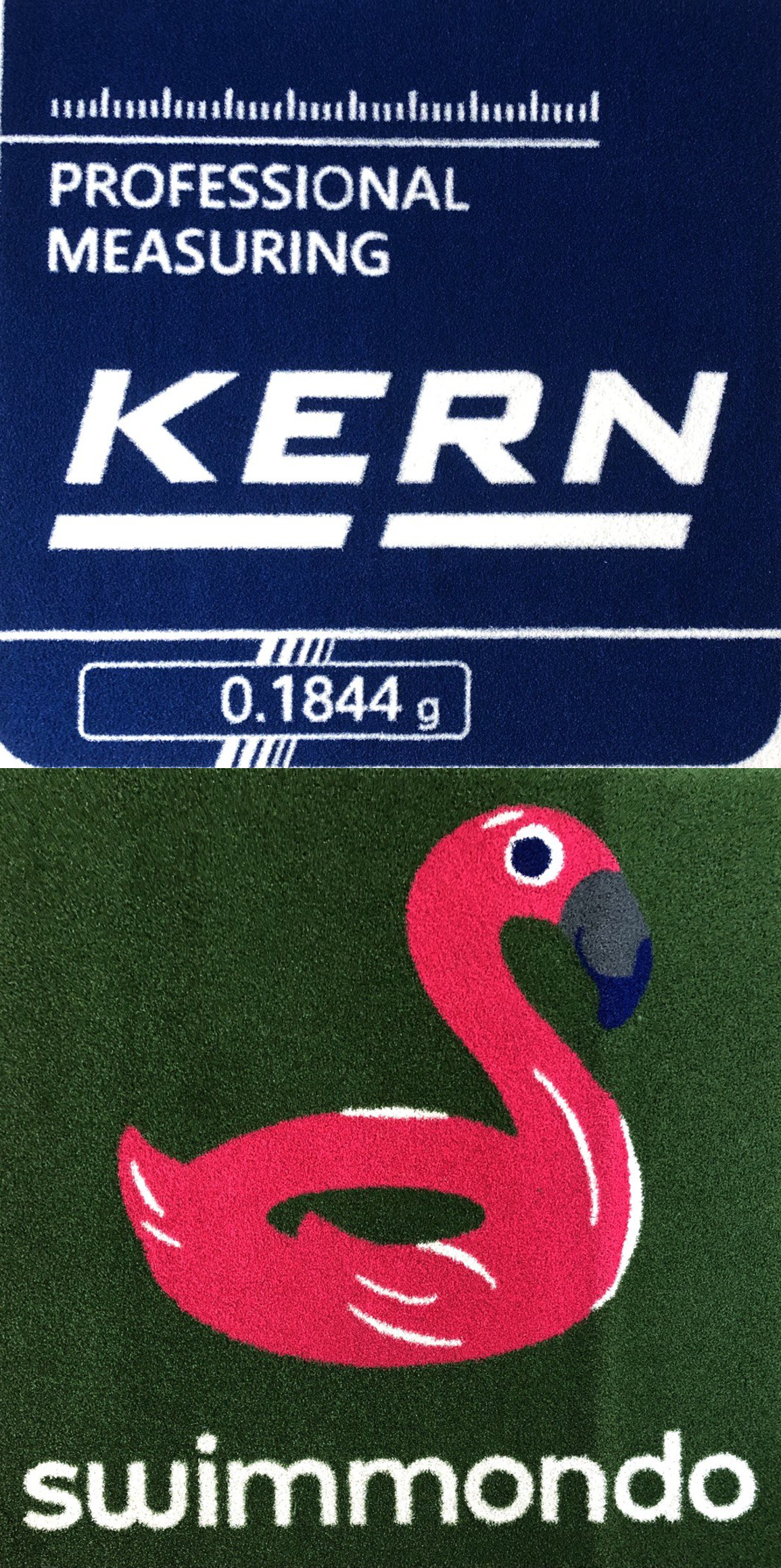 Provide your sponsors with the best location, a long-term stable and distinctively different solution with artificial grass logos for sports pitches.
The customized soccer training court
Building a new soccer pitch always is a very motivational step engaging club members and fans alike. However most new sports facilities look identical anywhere in the world. 
What if we could change that?
At fior we are helping architects and landscape designers to create more than standard turf. We want them to unleash their full creativity and we support them with digital tools and our own production site in Germany for small detail-rich projects up to full stadium sizes.
We believe everything is possible, as starting point we propose the following products:
Multicolor grass (e.g. with shapes)
Personalized text (e.g. club or city name, slogan)
Team logo
Personalized goal zones
Sponsoring
Country flags
QR codes that direct to club website, team member ranking, advertisement
Installation of artificial grass sports pitches
As artificial sports grass supplier we have the experience to implement smaller to larger projects for you. While being a producer of customized artificial grass used on sports fields, we have a large network of partners with many years of experience. Any artificial grass sports equipment can be requested, we will find the right solution for you. The realization of multi sport turf fields is different from soccer pitches. Not only the type of artificial grass is different, but also the installation. Of course, the installation of sport pitches should be handled by professionals, we will glad to support you.
The installation starts by preparing the base and the integration of a drainage system to make sure rainwater can flow away. Subsequently the underlying structure has to be prepared, e.g. by different sized pebble layers. The last steps before the installation of artificial grass is to balance the layers of the underlying structure and then to to compact it. Once the flatness of the layer is ensured, the artificial grass rolls can be placed and oriented correctly. The turf field installation can now be realized by unrolling of the artificial grass rolls and cutting of the sides. Cutting the lines in between the stitches is especially challenging, because only then a perfect fit between the rolls can be ensured. Sometimes lines have to be included into the artificial grass to account for the pitch dimensions, which is also a critical step. Lastly, sand has to be inserted into the artificial grass to add weight and stabilize the whole multisport pitch.