WE MAKE EVERY PLACE UNIQUE: Custom-made artificial grass made in Germany
fior produces your individual design in the highest quality artificial grass for all outdoor and indoor purposes.
Whether you are looking for unique outdoor fitness areas, a customized playground that catches everyones attention or a multi-sports pitch that is personalized according to the sports club, school or neighborhood. Seamless designs are possible in any shape for any kind of activity.
Fior Grass elements are innovative and perfectly suitable for heavy usage outdoors.
Our innovations for
Welcome to our booth in hall 8 D51. For the FIBO 2022 we present three breakthrough innovations:
1. World's first outdoor fitness parks that can be personalized with logos, text and functional flooring elements
Create unique spaces like the customized multi-sports pitch in Salisbury, UK.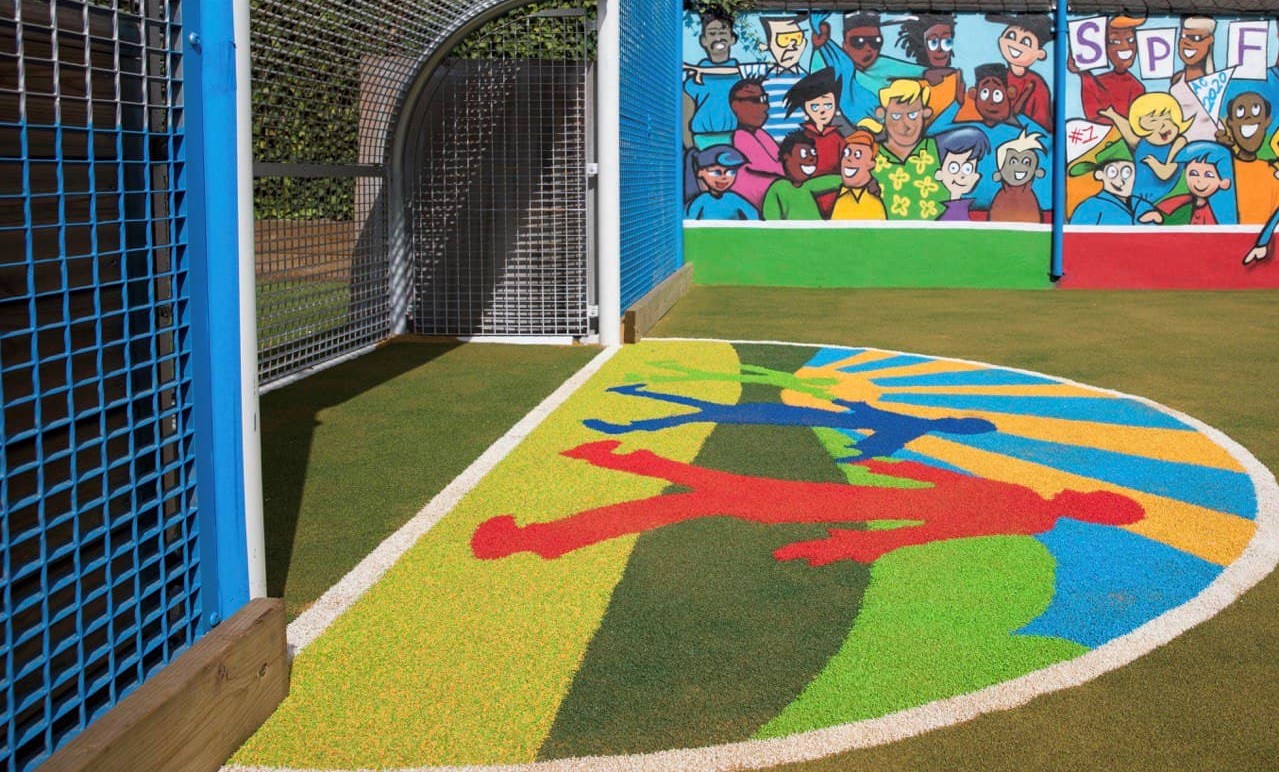 Quality that you can rely on
Perfect for any outdoor use, high traffic usage, weatherproof and UV-stable.
Our PE material normally serves as a base for professional hockey pitches and football fields. It has already proven itself at the Olympic Games in Rio and London and is FIFA accepted, respectively.
Tested and approved: suitable for babies and toddlers according to the toy standard DIN EN 71-3.
In our standard material you can choose from a palette of up to 18 brilliant colors – please ask for our quality and color sample. more …
Made in Germany
100% made in Germany serves as guarantee for product safety: from yarn over backing up to latex – all material is sourced exclusively in Germany.
Our production facility close to Düsseldorf at the heart of Europe is quick, flexible and reliable.
Customize it!
You are a producer of artificial grass yourself and want a logo made from your own material?
In order to have the perfect match with your desired quality, we will tuft for you in:
any material,
any stitch rate (from 80 to 500 stitches/meter),
any gauge (from 4 to 25 mm),
any pile height (from 10 to 60 mm).
Contact us for an individual consultation and an offer.